Lex-Tech Reputation
Stuart and his team have a combined experience of Toyota and Lexus workmanship totalling over 50 years. The whole team have been Toyota & Lexus main agent trained, thus gaining valuable experience and expertise in all aspects of Toyota & Lexus servicing.
Over 10 years ago Stuart decided to offer all Toyota & Lexus owners a more personal and financially realistic service hence Lex-Tech was formed.
Stuart was also very conscious not to compromise any Toyota or Lexus owner, and so all parts used are genuine Toyota or Lexus and all servicing work is carried out directly in line with Toyota & Lexus guidelines, thus all manufacturers warranties for both new and used cars are upheld.
With all quality companies word spreads, and Lex-Tech soon gained an enviable reputation among Toyota & Lexus owners clubs, thus attracting clients from all over Hampshire to Wales, London, and even Europe.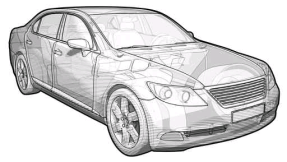 As the reputation grew many praiseworthy comments have been posted on the following forums,
Toyota owners club
Supra owners club
MR2 drivers club
Lucida owners club
Lexus owners club
Servicing and MOT's for all models of Toyota and Lexus always to the highest standard and great savings over main dealers!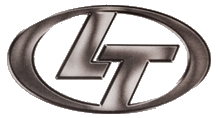 Email us at:

Phone us on: 01489 877 125
General Terms and Conditions:
Any vehicle booked in for review/work, which is cancelled within 24 hrs of the date of the review/work to be undertaken will incur a cancellation charge equal to the amount of labour that would have been invoiced if the work had been carried out.
All parts remain the property of Lex-Tech Ltd, whether incorporated into the vehicle or not, until paid for in full.
Vehicles will not be released from the premises without payment in full and Lex-Tech Ltd has the right to exercise a lien over such vehicles.
All vehicles left with Lex Tech Ltd are left at the owners own risk.
Lex-Tech Ltd does not take responsibility for any loss or damage to any vehicle caused whilst within its custody unless due to the negligence or breach of contract of Lex-Tech Ltd.
Lex-Tech Ltd reserves the right to retain any vehicle deemed to be unsafe or un roadworthy. Such vehicles may be released to the owner upon signing a declaration that they are aware of this.
Any waiver of any of these terms is at Lex-Tech Ltd's discretion. Previous waiver by Lex-Tech Ltd does not bind future transactions.